NEW!! Self Guided Tours- Visit Craggy Island!!
Easily find loads of the locations from Father Ted yourself, either in your own car or using public transport.  Avoid driving around in circles when google maps lets you down! Get details of how to see many locations including the Father Ted house using public transport, with some walking involved.  Download the Visit Craggy Island app and get our Ted Tours Self Guided Tour for only €7.99 as an in-app purchase.  You can download the Visit Craggy Island App now and use the tour whenever you like.  Our app uses GPS so does not rely on unreliable data network coverage to find the locations.  Detailed instructions on how to use public transport for the tour are included.
Download the Visit Craggy Island app free of charge, then purchase the self-guided Ted Tour for the special price of €7.99 now and use it now or any time in the future.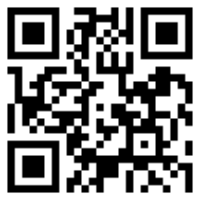 iphone: Visit Craggy Island on AppStore
Android: Visit Craggy Island on Google Play
Our Visit Craggy Island App is NOW AVAILABLE on the App Store and Google Play.  You can download the app free of charge, and buy the self drive Ted Tour as an in-app purchase.  Using the self guided tour you will be able to find and visit a load of locations from the Father Ted series.  The app will also provide you with valuable information on the locations, and on other things to see and do nearby.  We will continue to add information and listings to the app on an ongoing basis and will be updating you via this page and also via our facebook page and instagram
Tip: download the app and the tour before you arrive in Craggy Island, and you will not need a strong data connection while doing the tour.